Choosing a house is a very personal decision. As you consider the many property characteristics in
Skaneateles, New York
, prioritize their relevance to your needs and decide which features are negotiable and non-negotiable.
Typically, homebuyers narrow their search by price, looking only at properties they can afford. This way, you can gain a feel of the market and find the style that appeals to you as you start to tour online or in person. If you're looking to buy a house in the beautiful Skaneateles area, here are some broad guidelines to help you locate a property that will suit your needs both now and in the future.
1. The neighborhood
It's just as vital to look into the neighborhood and other factors of a possible home's location as it is to look at the house itself. It's also essential to ensure that its worth remains stable and improves over time if you ever choose to sell.


Look at the location of the houses you're touring in relation to the street. Although a home set back from the road provides more privacy, being closer to the street means you'll have more opportunities to interact with neighbors, and your children will get to play along the sidewalk. Examine the area's schools, transportation, distance to the local airport, surrounding houses, employment opportunities, and everything else you or your real estate agent can think of that may be necessary for the homebuying process.
2. Size of the house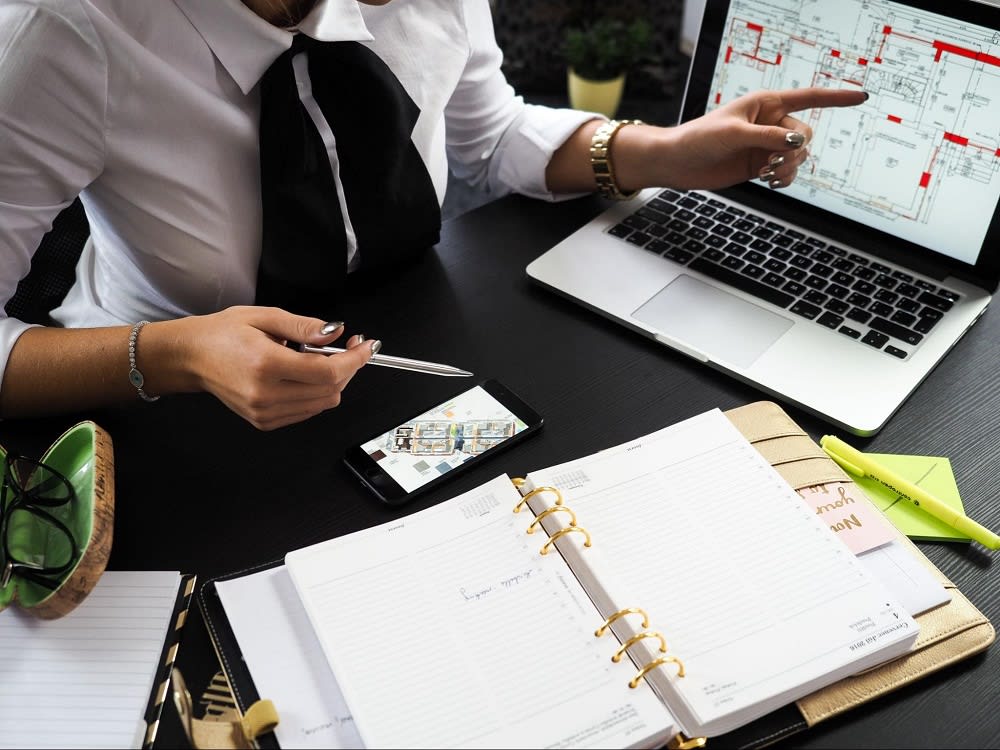 Before contacting a real estate agent, you should have a rough idea of your desired property size. Consider the number of bedrooms, baths, storage space, and other aspects unique to your circumstance to ensure your future house meets all of your family's demands. Also, determine your minimum and maximum square footage requirements as well. Your demands and personal tastes will determine the size of house you should purchase and help your agent find appropriate properties for you to tour when it comes time to hire. If you have a lot of children or plan to expand your family, you'll need to look at homes with square footage, bedrooms, and bathrooms.
However, if your home consists just of you or you and a partner, smaller dwellings might make more sense and be more inexpensive. Although one of the primary advantages of having ample space is having more room for family members and house guests, there are also numerous advantages to having a smaller home. For instance, homes that are smaller in size are easier to maintain and less expensive to equip.
3. Number of bedrooms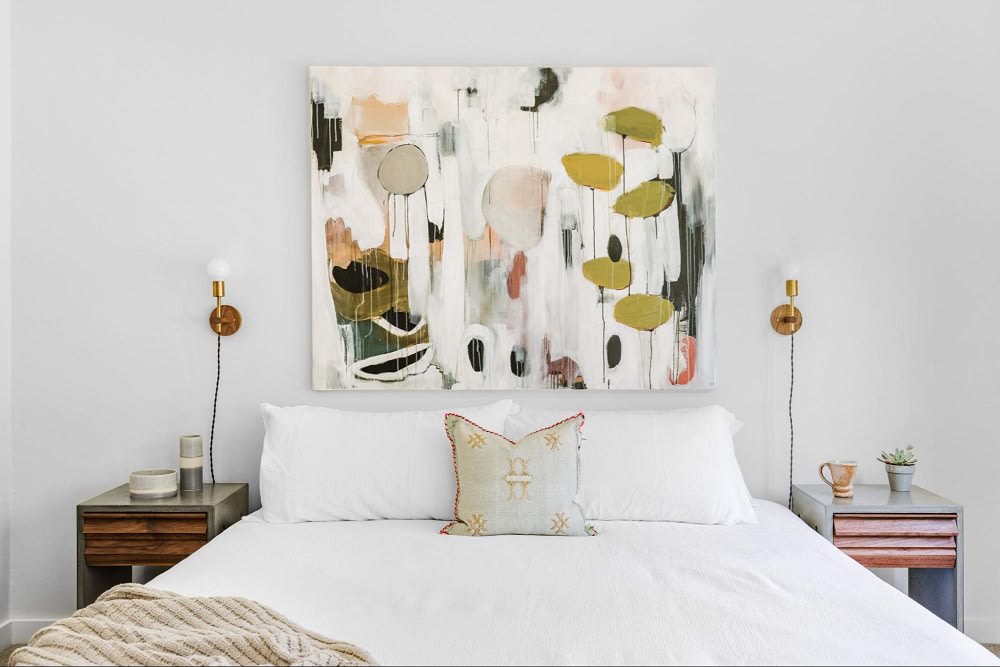 The number of bedrooms and size are crucial factors when searching for your new home. What you want to do with the house's bedrooms will determine whether or not they are acceptable for your requirements. Families with little children, for example, may not choose a home where the primary bedroom is on a different floor than the children's.
In addition, you might want to consider a layout that places the bedrooms away from the kitchen and living area if you want to turn an additional bedroom into a home office. There are also several other considerations, including closet space, natural and artificial lighting, window views, overall privacy, and if the principal bedroom has an attached bathroom. The quantity and position of electrical outlets is one little aspect that can turn into a significant issue. This is especially critical if your bedroom's natural or built-in light isn't enough, as you'll be using one or two other light sources.
4. Number of bathrooms
If you want to purchase a home, you should consider your living circumstances, the size of your family, and the resale value of your home when determining the number of bathrooms it should have. The amount of bathrooms in a house differs based on the size and style of the property. Because large homes can accommodate more rooms in their architecture, they frequently include more bathrooms. However, smaller homes may only have enough space for a single bathroom, but they may be large enough to accommodate a bathtub/shower combo.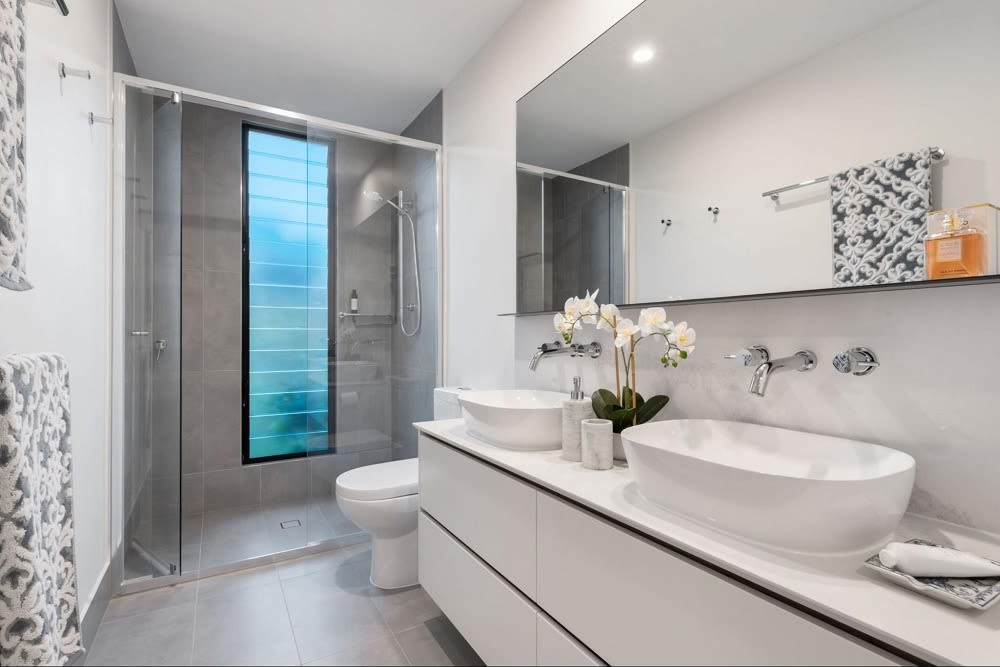 Also, ensure everything in the bathroom is in working condition before purchasing. After you move in, you'll want to make sure there are no unpleasant surprises, such as poor water pressure or plumbing issues. Another thing to look at is the types of showers. Bathroom renovations are pricey, so be sure you're content with the bathrooms as they are or that you're willing to pay for upgrades later.
5. Current conditions
Inspecting the condition of a home's exterior is extremely important. Examine the foundation, the roof's age, the quality of the home's siding, and the yard's care. This will save you time and money in the long run by ensuring that everything is in working order before buying and figuring out what issues you'll have to deal with before or after you close on the house.


Sorting out what needs fixing in the beginning may change your mind about buying, or you may want to put certain contingencies into your offer. Check the inside and exterior for evidence of deterioration such as smells, mold, and water damage.


Also, inspect the electrical systems because if electrical faults are not addressed on time, they can cause significant difficulties later. Older homes may have minor hairline cracks as they settle, and huge cracks could arise due to major movements. If you see any of these, you should contact a specialist as soon as possible to determine the source of the problem.
6. Basement and attic
Examine the basement and attic of a potential property thoroughly. See if they are completed or still need some finishing up. Some individuals choose a
finished basement
or attic for increased living space in their Skaneateles home, whereas others select unfinished areas to build extra rooms or living spaces. If you expect to spend a lot of time in the basement, pay attention to how much illumination it has. If you need to get out fast in an emergency, it should have at least one accessible entrance or window. Pay close attention to any indicators of health dangers, damaged sections, or pest evidence. You should also consider radon testing and a professional insulation evaluation.
7. Nice exterior
Consider how you want your exterior to look. A spacious, enclosed yard might provide ample area for you to play with your kids and let your pets run free. This could also be beneficial if you're looking to build a swimming pool or shed in the future.


However, if you want more interior space, consider a lot with a smaller yard, which will also be less costly and easier to manage. It's also essential to take into consideration the area's natural terrain. A flat yard can help place a swing set or other outdoor additions. Conversely, a hilly yard can offer spectacular views and dense vegetation.


Regarding other outdoor features, there is a lot of responsibility for having some of these additions. Pools and hot tubs, for example, require frequent cleaning and upkeep. Grills and built-in cooktops require routine maintenance. Re-sealing decks and patios are needed. Determine if you will utilize these features frequently enough to warrant the higher cost and time commitment.


Purchasing a new house can be stressful, but the process can be much easier if you know what to look for and what questions to ask. And with such a significant investment and long-term commitment, it's essential to ensure you'll be completely satisfied and happy with your choice. If you're interested in
homes for sale
in Skaneateles, contact local real estate agent
Ellen O'Connor
today.