Whether you are looking for an outdoor adventure or a way to relax and unwind, Skaneateles has something for everyone. Situated on one of the Finger Lakes in New York, Skaneateles is a popular destination for outdoor adventurers and those looking for a quiet getaway. Offering a selection of vineyards, spas, art galleries, and fine dining establishments, you will find your time in Skaneateles unlike any other. This list will provide you with several options you don't want to miss!
Anyela's Vineyards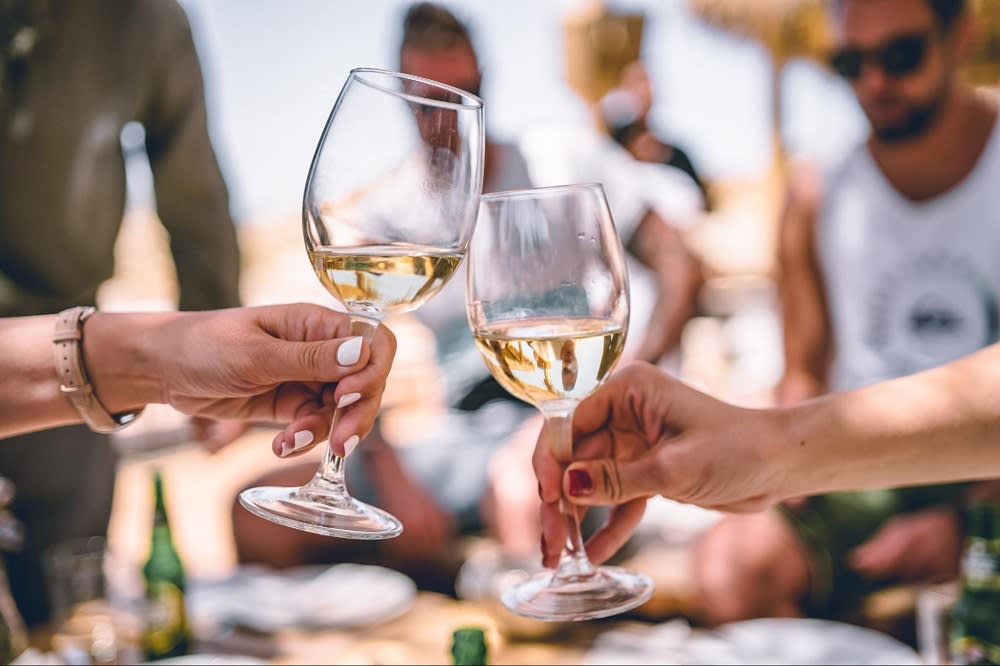 Beginning in Europe three generations ago,
Anyela's Vineyards
were planted in Skaneateles in 2001. This vineyard utilizes sustainable practices to minimize unnatural wine additions while producing a high-quality product. They protect their vineyard from the cold by insulating their trellises in the ground throughout winter, bringing them back into the sun during the spring.
When spending time at Anyela's Vineyards, you can relax and enjoy a glass or bottle with friends or visit during one of their tasting events to sample a flight of four wines. Perfect for wine lovers who own Skaneateles homes, their Club A Select wine club provides members with several exclusive perks, including a free glass of wine every visit, four bottles of wine each quarter, advance notice on the release of new products, and discounts on all purchases.
Outdoor adventures
While in Skaneateles, you don't want to miss out on all of the outdoor adventures at
Skaneateles Lake
. Skaneateles Lake is the sixth largest lake in the Finger Lakes region at approximately ¾ mile wide and 16 miles long. There are a variety of things to do in the Skaneateles Lake area, including boating, fishing, and swimming. Four hiking destinations and a 32-mile path around the lake will provide you with plenty of relaxing, enjoyable outdoor adventures. If you enjoy hunting, you can seek out grouse, duck, and beaver southwest of Skaneateles Lake.
Mid-Lakes Navigation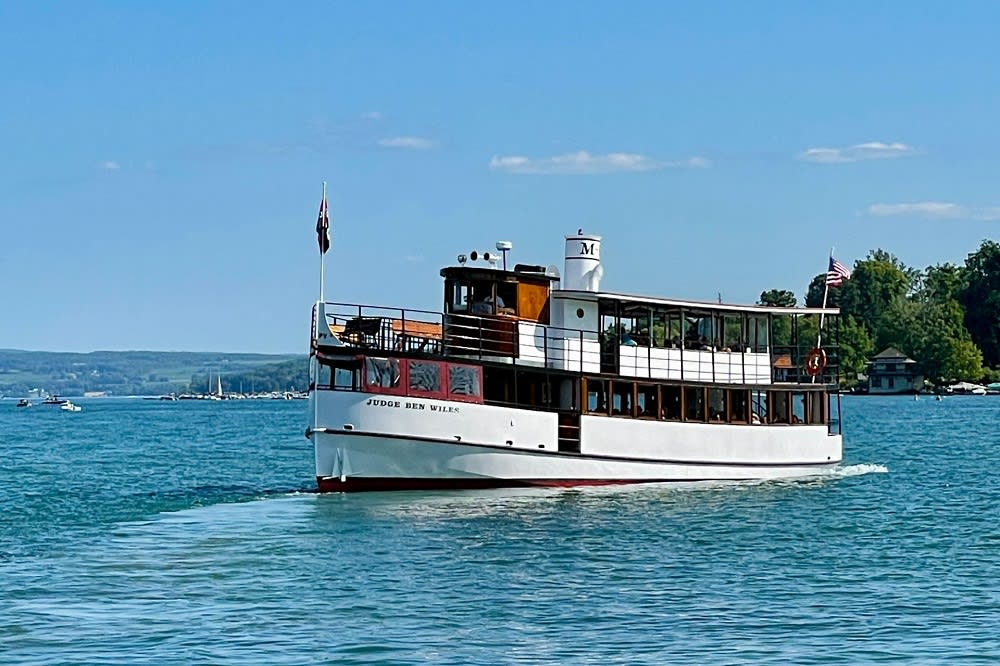 While in Skaneateles, you will want to consider booking a cruise to explore the lake.
Mid-Lakes Navigation
has three boats that offer different experiences. The Judge Ben Wiles seats 100 and offers a 45-minute sightseeing cruise, a dinner cruise, a lunch cruise, and a cocktail cruise. For a unique exploration adventure, you will want to book a cruise on the Barbara S. Wiles. The Barbara is one of the last U.S. Mail-boats in operation, and you can enjoy the scenery around Skaneateles Lake while the boat delivers mail along the shores. In addition to the mail cruise, The Barbara also offers cocktail and sightseeing cruises. Mid-Lakes Navigation's final boat is The Stephanie, a 1946 Chris craft mahogany boat that is 27 feet. Owners of Skaneateles homes often use The Stephanie as a backdrop for engagement photography.
Barrow Gallery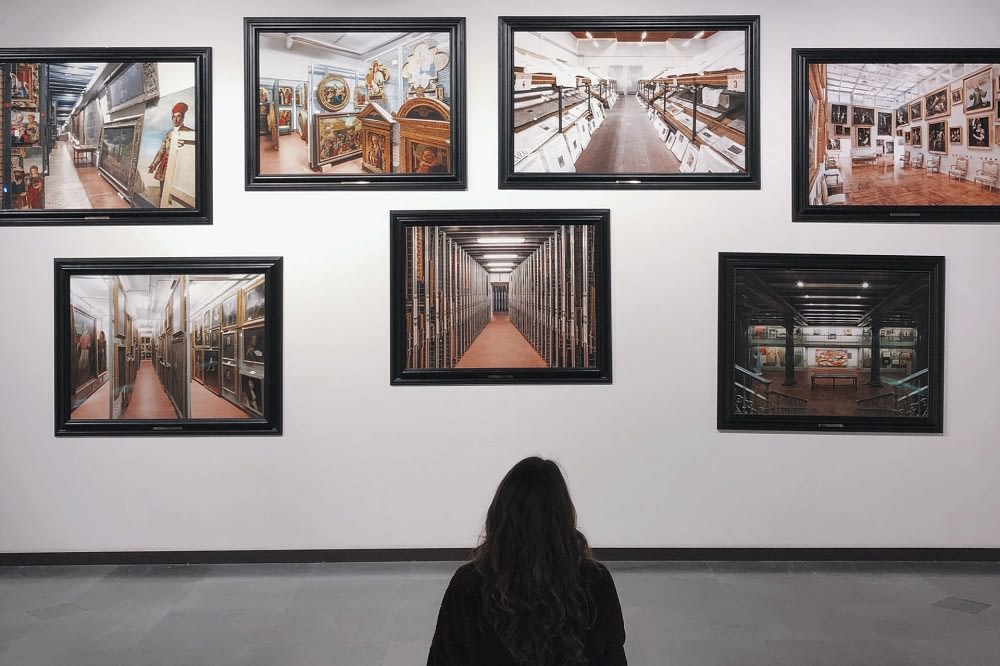 When you are looking for something to do in Skaneateles connected to their history, you will want to stop by
The Barrow Gallery
. Opened in 1900, The Barrow Gallery has a collection of more than 400 original oil paintings created by the artist John D. Barrow throughout the 19th century. The Barrow Gallery is a unique experience, as it is the only art gallery in the world that devotes itself to a single artist and was built by the artist himself.
Revive Cryo & Wellness
While spending time in the quaint village of Skaneateles, take some time to relax and rejuvenate in a wellness center that is the first of its kind in the area.
Revive Cryo & Wellness
offers the latest equipment and techniques and is staffed by caring professionals, ensuring that you will get personalized, high-quality attention throughout your visit. Their cryo technology will increase the flow of oxygen throughout your body, relieving you from swelling, inflammation, soreness, stiffness, and more. Designed with your whole well-being in mind, Revive is a popular spot among local owners of Skaneateles homes. In addition to their cryo treatments, they offer infrared sauna heat therapy, Zerobody dry floatation, and Normatec compression.
Christmas comes alive
If you have the chance to visit during the winter, you won't be short on things to do in Skaneateles that will bring out the Christmas spirit and the joy that comes with winter in a small village. The
Dickens Christmas
Celebration brings Christmas to life in the style of
A Christmas Carol
. Actors dress up as characters from the book and interact with people around town. You will experience a variety of carolers, ride in a horse-drawn carriage, and just take some time to step back into a simpler time.
Skaneateles is also home to an annual
Winterfest
. Winterfest features an ice carving demonstration, ice sculptures available for viewing around businesses, a scavenger hunt, and the Taste of Skaneateles, where you can enjoy a number of foods and beverages from the restaurants around the village.
The Krebs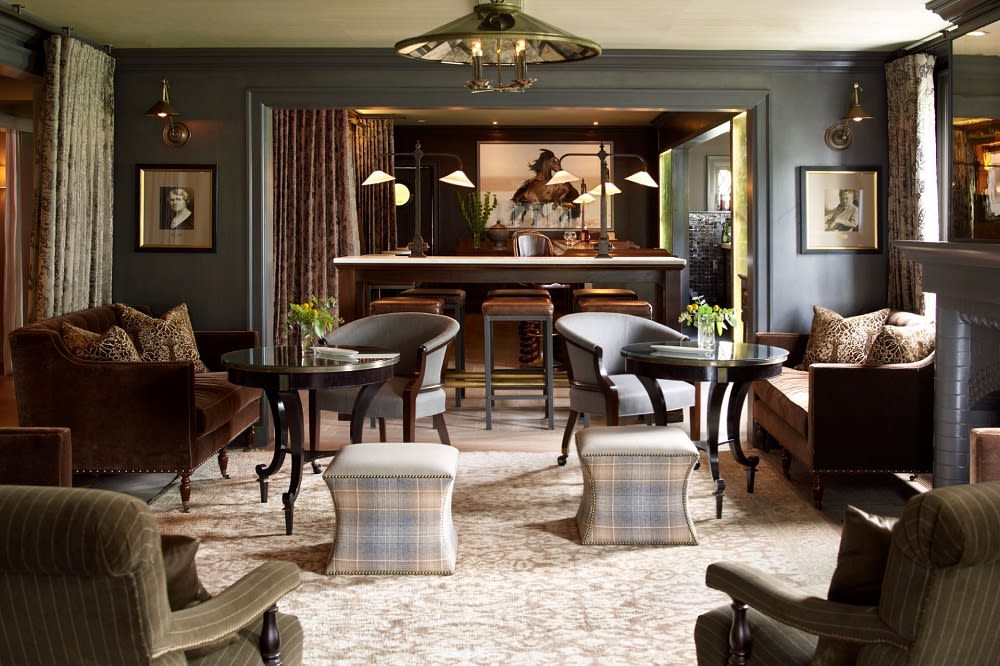 After participating in all the things to do in Skaneateles, you will want to stop by
The Krebs
for a relaxing, upscale dinner. The Krebs was founded in 1899 and is a historic fine dining restaurant that uses a modern approach to classic techniques. The majority of the fare is locally sourced from farms and wineries. They offer various dinner and brunch options, including Croque madame, duck croquettes, blackened salmon, and smoked duck breast.
After spending some time in the quaint lakeside village of Skaneateles, you may decide that it is the perfect place to find your dream home and settle down. When you are ready to view homes in the Skaneateles area, you want to work with a real estate agent who specializes in luxury living and understands your needs for a Skaneateles home.
Ellen O'Connor
has lived in the Skaneateles area her entire life and has more than 17 years of experience in the real estate industry. No matter the type of home you are looking for — investment, vacation, or primary residence — Ellen will help you find the perfect property to fit your needs. Reach out to Ellen when you are ready to start searching for your new Skaneateles home.