If you're looking to list your Skaneateles property for sale, you'll want to know what is the best way to get multiple offers on the table in the shortest amount of time. There are several ways to help potential homebuyers see themselves living and enjoying life there. Let's look at the top suggestions.
1. A warm welcome
Your home's first impression is crucial in the selling process. It may be immaculate inside but if it doesn't have curb appeal, buyers may not even want to see the interior. Take some time to spruce up the front porch, paint the exterior if needed, add lush potted plants, or even plant flowers in the yard to give it some warmth. Updated house numbers and light fixtures go a long way to make a home welcoming. And don't forget to splurge on a special welcome mat.
2. Freshen up the interior with paint
Before listing your home for sale in Skaneateles, a fresh coat of paint is always a good idea. However, going with stark white or something bold is not the best way to get offers on the table, and you may want to use a soft neutral color to go over your daughter's bubblegum pink room for best impressions. When painting inside, opt for nice neutrals that will create a warm and sophisticated feel. When choosing colors, look for warm grays, beige, or even cream. Get some
suggestions from professional decorators
on the best neutrals to use.
3. Lighten it up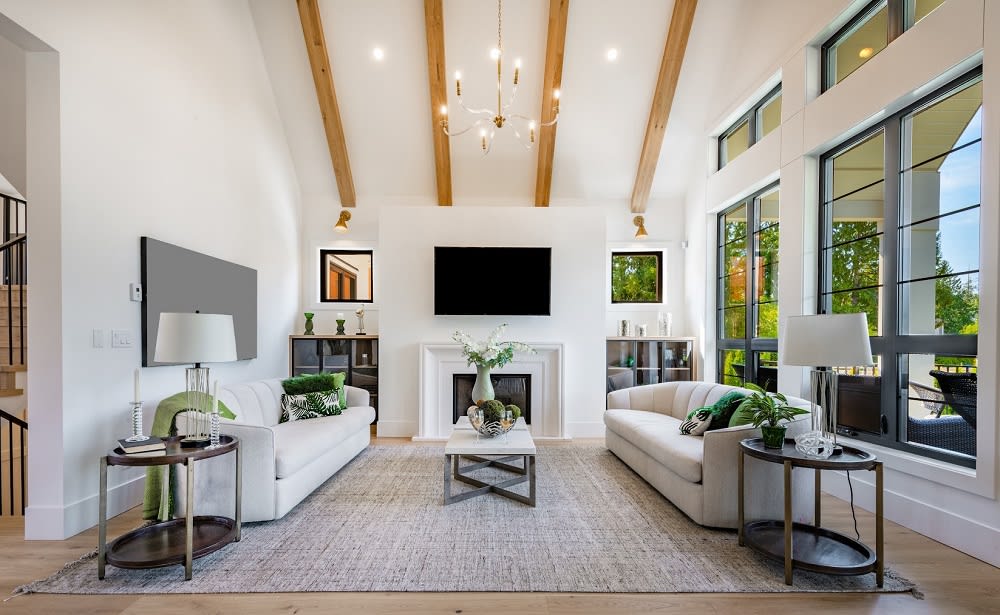 When buyers are searching for their dream Skaneateles real estate, they're probably looking for something with lots of natural light. Do everything in your power to let the sunshine in. This could mean trimming bushes down that are blocking windows, trading out heavy drapes for something light and airy, or even leaving off the window treatments altogether for a more modern look. Exchanging your light bulbs for higher wattage can help your home look brighter and cheerier. While lightening things up, be sure not to forget to clean all your windows and screens.
4. Turn the master bath into a spa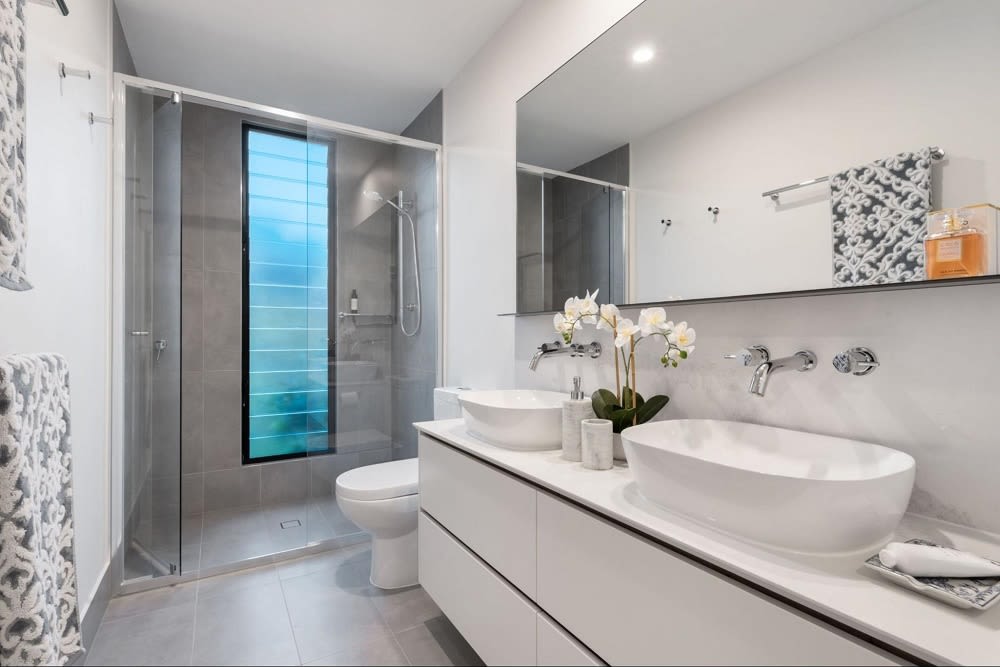 Do all you can to
create a more spa-like atmosphere
in your master bathroom. A spacious and luxurious master bath is one of the top items on homebuyers' lists. At the very least, change out your old towels, bath mats, and shower curtain for plush white ones you'd see at a spa. Add a fancy candle with a relaxing scent and some flowers for extra beauty. To go further, consider new, modern hardware and light fixtures. You'll be surprised how positive the response is when you create a relaxing feel upon entering the room.
5. Less is more
Buyers looking at homes for sale in Skaneateles always like to make sure there's plenty of storage. This means closets, kitchen cabinets, pantry space, linen storage, and bedroom closets. You may need to box up some of the clutter you currently have stored because potential homebuyers will most likely peek inside storage spaces to see how much space there is. By storing your less-needed items offsite, your storage will look clean and tidy and appear more than ample for a buyer's needs. Try to leave about 30 percent of each closet or cabinet empty. Use the same principle of less is more with household decor as well. Store away any collections or memorabilia while showcasing your Skaneateles home for sale.
6. Stage your home
While it may seem extreme to hire a home stager,
it could be your best money spent
. Homeowners have a tendency to perceive their home in only one or two ways and not arrange it for maximum potential. A home stager has no personal connection to the home and looks at everything from an objective lens. They are professionals, typically with an interior design background, who know how to utilize the floor plan best by rearranging your current furniture and, at times, bringing in stylish furniture and art. A home stager can really maximize the functionality of your home so that buyers can easily see themselves living there.
7. Kitchen checkup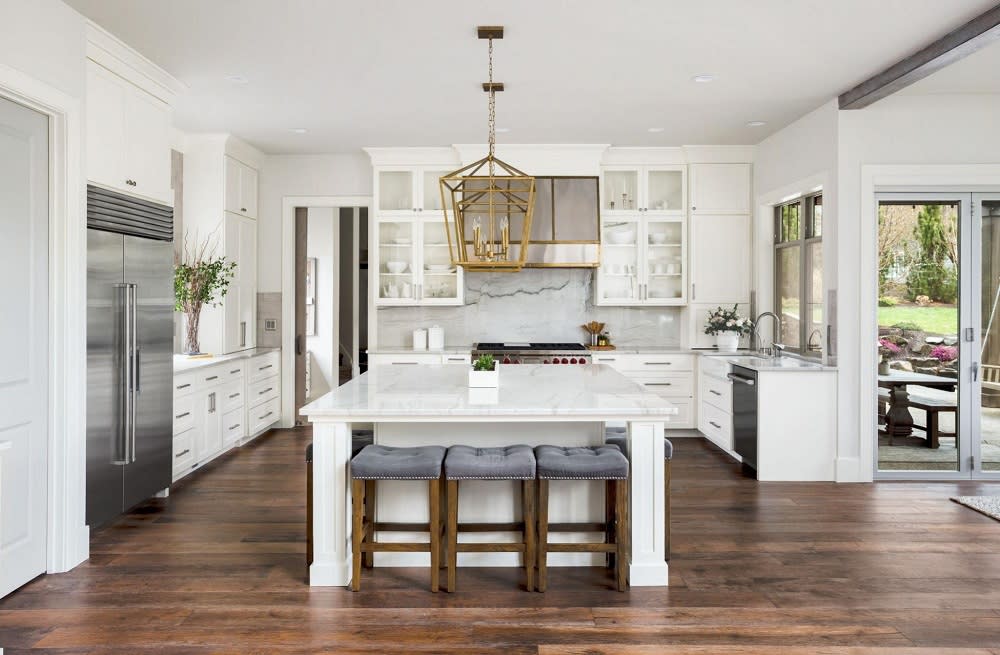 The kitchen is one of the top priorities for buyers looking at Skaneateles real estate. Do an evaluation and a checkup on your kitchen. Will a coat of paint on the cabinets be all you need? Do you need to fix the dishwasher? Perhaps you could upgrade your faucet or add new, more modern hardware and light fixtures. Sometimes all your kitchen may need is a few small upgrades to be fabulous, and other times it would pay off to get a new stainless steel refrigerator. You'll know what those things are, as it's usually something you've been thinking about upgrading for a while. Be sure to remove all of the clutter from your countertops as well to give the appearance of lots of counter space.
8. Price to sell
As much as you'd like to ask top dollar for your home, it's best to find out what it's actually worth and then list it for slightly under in order to stay within pricing filters. With this strategy, you'll have buyers looking for Skaneateles property knocking down your door with multiple offers, which might end up driving it over what it's actually worth. A good realtor will help you find buyers who can truly see the value of your home and price competitively.
When you're ready to list your home, make sure you work with a professional Skaneateles real estate agent like
Ellen O'Conner
. Ellen is passionate about helping clients get their property sold and finding the right home to fit them. To get started on your Skaneateles real estate journey, reach out to
Ellen
today.